You ensure no one journeys through epilepsy alone
Marlena and Victor Godinez's daughter Victoria had her first seizure when she was three-and-a-half years old. Even more challenging than understanding Victoria's diagnosis was trying to explain it to their friends and family. Victor's family is Hispanic. Navigating epilepsy and medical care across cultures is such a unique experience and at times it can feel very lonely.
"The families in the Spanish-language Connect Group understand the cultural differences that we are navigating and it has really helped us to feel less alone." – Marlena Godinez
The Epilepsy Foundation of Minnesota is committed to expanding its resources to serve everyone. No matter who. No matter where. No matter when.
Your gift today helps even more families across Minnesota impacted by epilepsy.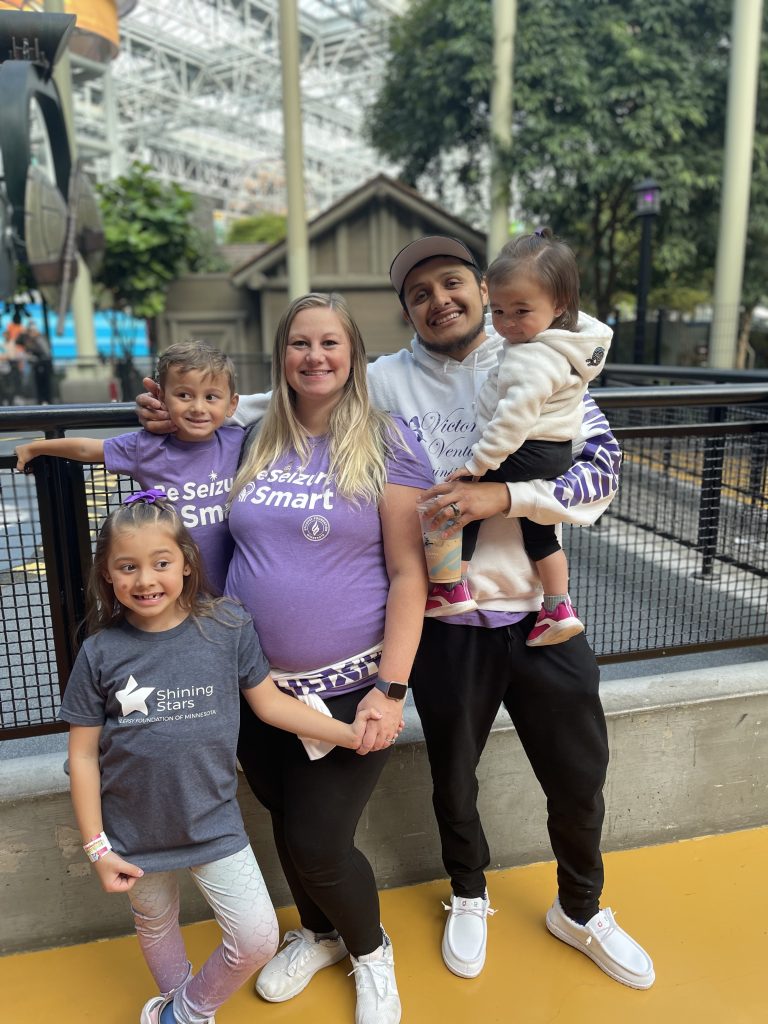 ---
Your Impact:
$50 sends a Welcome Kit to children and youth joining Shining Stars.
$125 provides 1:1 support to a newly diagnosed individual with epilepsy.
$250 helps provide virtual Seizure Smart Training to companies and nonprofits.
$500 supports virtual Connect Groups, offering relevant information and connection to teens, adults, and caregivers.
$1,500 helps send one child to Camp Oz.